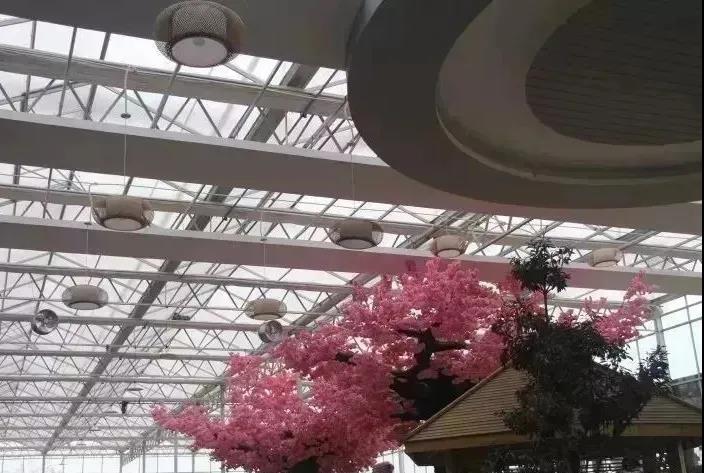 On that side of the mountains and the sea, there is such a restaurant.
Its food is so memorable, its beauty is like ink painting.
Put yourself in it, surrounded by flowers, enjoy the style of nature.
It is – Taiyuan Tianyi Mountain Resort Sunshine Restaurant.
Sunshine Restaurant, that is a project built by Tianyi Mountain Resort.
Flowers and green plants, bridges and running water, pavilion boxes, performance stage …….
All what you want, all have here.
Not only can you dine elegantly and cozily, you can also enjoy the wonderful live performances.
The food and the scenery and the music made for a great atmosphere!
Why is this restaurant so perfect?
All because they use Unique polycarbonate sheets with perfect quality!
When it comes to polycarbonate sheets, we are all familiar with them.
This engineering plastic sheet is made from polycarbonate.
Because of its advantages of heat insulation, anti-aging, anti-fogging, high impact resistance and high light transmittance.
It becomes a very ideal material for lighting.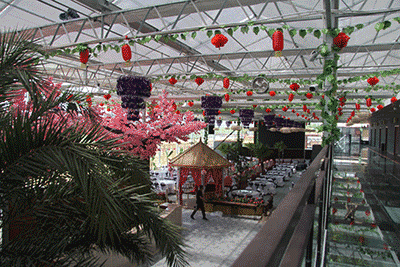 And a sunshine restaurant needs to simulate nature.
Keeping consumers in the midst of four seasons of flowers and warm sunshine.
Savor delicious seasonal delicacies.
And to ensure the comfort and freshness of the restaurant.
The air is clear, the temperature is pleasant, etc.
In this way, the polycarbonate sheet and sunshine restaurant will become a "natural pair".
Hebei Unique Plastic Manufacturing Co.Ltd focuses on PC sheet manufacturing.
The polycarbonate panels produced have the characteristics of high strength, superior weather resistance and good energy-saving effect.
At present, it has been provided for Taiyuan Tianyi Mountain Resort Sunshine Restaurant.
2,000 sqm in Phase I, 2,800 sqm in Phase II
A total of 4,800 m2 of 8 mm UV-coated anti-fog drip polycarbonate hollow sheets.
Highly praised by customers.
If you have a need for polycarbonate sheet, welcome to contact us!