Are you looking for an ideal roof material? It seems likely that you are looking for a lightweight, excellent impact strength and durable glazing solution. Polycarbonate sheets are you fantastic alternative. There are usually three types of polycarbonate widely used for roof, solid polycarbonate multi wall polycarbonate and corrugated polycarbonate panels.
Polycarbonate sheets are manufactured with Sabic Lexan raw polycarbonate, 250 times stronger than glass. Polycarbonate is as transparent as glass and transmit approximately 85% of sunlight. Polycarbonate can withstand extreme weather and fire. Polycarbonates can maintain rigidity up to 140°C and toughness down to -20°C or, with special grades, even lower. The material is amorphous, therefore it displays excellent mechanical properties and high dimensional stability. Unique Plastics company is a leading polycarbonate manufacturer in China with best price.We also offer customized service. OEM &ODM

What are types of polycarbonate sheets?

The solid polycarbonate is tough and high transmission. Polycarbonate possesses impact resistance 250 times greater than that glass while also exhibiting exhibiting tensile resistance. With UV protection on the both sides, polycarbonate can withstand even the harshad of environments and extreme temperatures. There are also embossed and diamond polycarbonate which are popular for decoration gate.These features allow them to be used in a wide range of indoor and outdoor applications,such as balcony roof, door awning, carport,sign faces and highway noise barrier.
The multi wall polycarbonate sounds like layered polycarbonate sheeting that is even more powerful in terms of durability lightweight and versatility. Polycarbonate sheet is most widely used for all kinds of roofing systems, swimming pool enclosure,stadiums skylight, greenhouse cover. Multi wall polycarbonate combines light weight and outstanding flexibility which is convenience of storing, transporting and cutting. These sheets are available from twin wall to five walled structures that vary the thermal insulation and thus, application used in.
Corrugated polycarbonate are even stronger and cost-effective glazing solution. Corrugated panels have many advantages as the surface of these sheets can be bent or folded into our desired designs by marketing easier to fit pieces for roofing sheets. It has superior performance with exceptional impact resistance. It allows 80% natural light into while against harmful UV rays. They can be easily bent into whichever shape required and can be layered on top of other sheets.Waved polycarbonate can be used for warehouse roof, factories roof,vertical glazing, buildding cladding.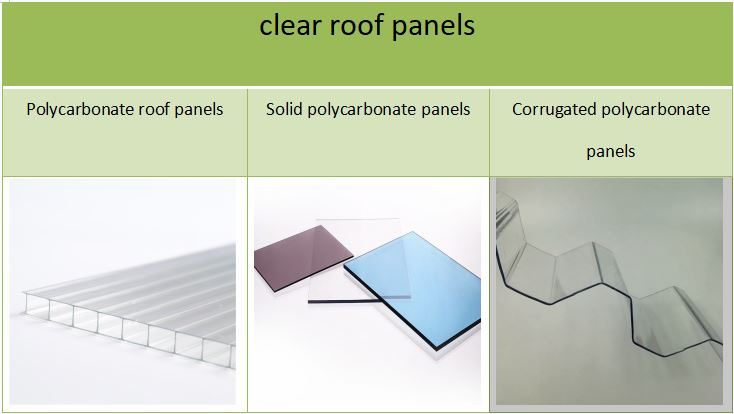 What are applications of polycarbonate?
Acrylic VS Polycarbonate

Acrylic and polycarbonate both are familiar cover material and incredibly tough completely clear. Many people are confused about how to choose suitable material. They have some key differences that you should understand as you select the right material for your project.
Impact strength


Polycarbonate sheets has greater impact strength than acrylic, 35 times stronger than acrylic. Polycarbonate panels are virtually unbreakable. If you are prepared for warehouse roof, we recommend you choose polycarbonate sheets. Polycarbonate can also be safely drilled anywhere on the sheet with a standard bit and suffers no damage, whereas acrylic becomes more and more likely to break when drilling closer to the corners.

Temperature and fire resistance

Polycarbonate has wide temperature range from -40℃-+120℃. Even in extreme enviroments, the pgysical featurers of polycarboante still stable. While the melting point of the acrylic sheet is 70°C. Prolonged sunlight exposure will melt the acrylic sheet.


Anti-aging

There are 50um UV protection layer on the side of polycarbonate, against 99.9% harmful UV rays. Over 10 years, polycarbonate won't go aging. While acrylic sheets are easy go aging and yellowing. Polycarbonate's optical clarity and UV resistance makes it ideal for applications such as machine guards, signs, face shields, skylights, POP displays.