There are different types of polycarbonate sheet, energy saving and environmental protection each have their own prowess!
by:Jack
1082 browse
Time required for reading:33
For all buildings, it is essential to provide indoor heating or cooling to achieve a comfortable room temperature. However, this not only consumes large amounts of electricity and fossil fuels, but also produces large amounts of greenhouse gases such as carbon dioxide, which have a negative impact on the environment. Environmental hazards. Due to the twin demands of energy saving and environmental protection, a number of new building structures are now emerging in the global construction industry. Thanks to the use of high-quality PC panels, these structures are not only more energy efficient, but also offer significant reductions in energy consumption. Emissions of greenhouse gases.
PC sheets can be used as lighting materials for roofs and facades and contain neither halogens nor heavy metals nor ozone-depleting substances, even though they are not used for the production of greenhouse gases. The production process of the panels also helps to conserve resources and protect the environment. In addition, since polycarbonate is not prone to spontaneous combustion, there is no risk of fire spreading or burning materials falling out of the PC sheet, which is in line with the requirements of the Building Materials Act. International norms of fire behaviour. Even in the event of a fire, these materials do not emit toxic substances, and the smoke concentration is extremely low. Tests simulating a fire under real conditions have shown that PC sheets have another potential advantage: the hot sheets act as an extractor fan. The lower infrastructure is protected to the greatest extent possible by sucking gases, fumes and heat upwards.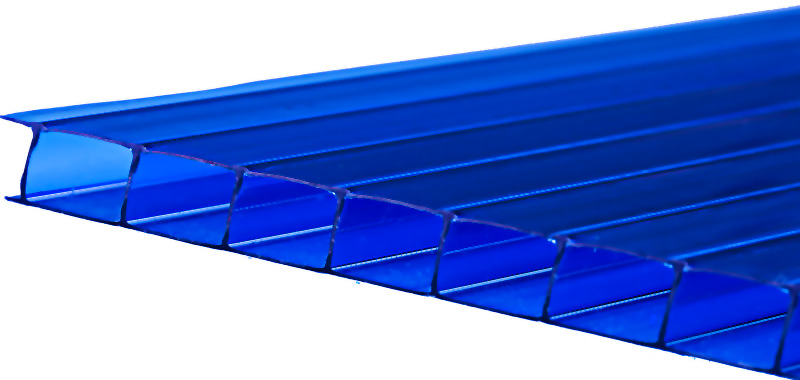 Double-layer PC board
Of course, PC sheets are a highly effective solution for environmentally friendly buildings and come in a wide variety of types, including multi-layered, solid and corrugated, each with unique energy-saving and environmental benefits.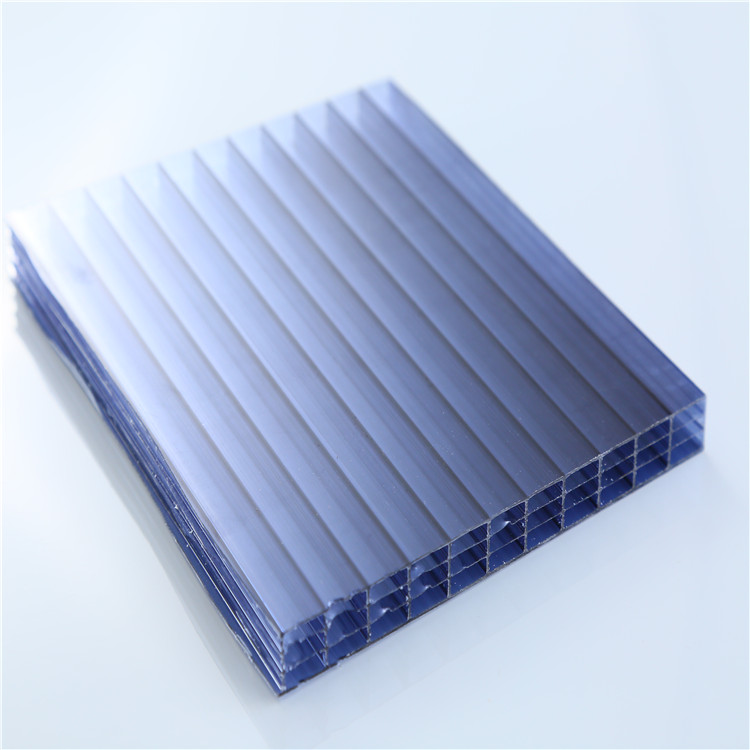 Multi-layer PC sheets
The plates generally contain a special UV protection layer, which is co-extruded to provide a durable and uniform UV protection layer to the plates. Combined with the UV protection, the panels provide effective protection against weathering. With a thermal conductivity of 2.76 W/m²K, the multilayer PC panels save buildings up to 25% of their energy consumption compared to conventional panels. Energy costs. Due to its light weight, weighing only 1.6kg per square metre, it can be easily installed on large surfaces with lightweight underlayment. At the same time, the good cold bending properties ensure that the multi-layer PC sheet can be easily adapted to round and tunnel roofs. They are particularly suitable for tunnel roofs, industrial buildings, sports facilities, greenhouses and swimming pools.
Multilayer PC Panels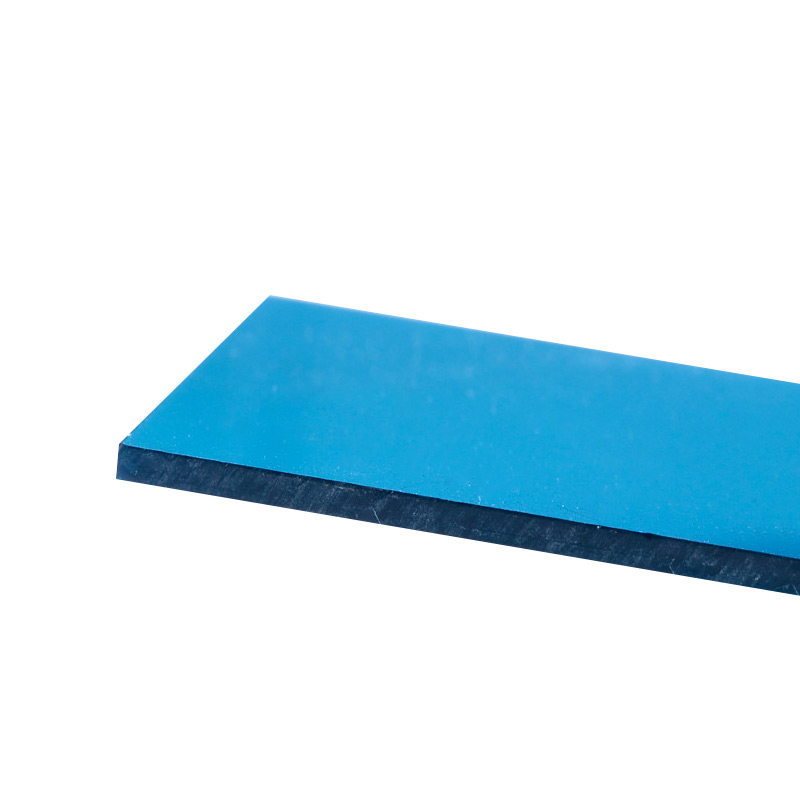 Solid PC sheet
The panels are able to withstand extremely high loads and are sufficiently resistant to impacts from external forces such as hail or heavy snow. In addition, this versatile building panel has an extremely high fire rating - it conforms to class B1 of DIN 4102. and the B-s1 and d0 standards of EN 13501. By applying a special functional coating, the solid PC sheet prevents heat loss or heat build-up. Wherever they are located, solid PC sheets always ensure a comfortable room temperature in the building.
Solid PC Panels
Corrugated PC sheet
The panels are 15% more insulating than conventional building materials. Its thermal conductivity is 1.2W/m²K, which, if used in a greenhouse, saves approximately 2L per square meter of roofing per year. fuel oil, or 2.5m³ of natural gas. The unique construction of the corrugated PC sheet ensures exceptional strength and good load resistance - even under heavy rain or snow loads. It will not affect the stability of the roof. In addition to its light weight and excellent impact resistance, another major advantage of this panel is that it does not require a large bottom structure, which provides This facilitates architects' ability to create more complex and sophisticated shapes. It is particularly suitable as a transparent or translucent sheet for industrial buildings, indoor sports stadiums, solariums and other architectural structures.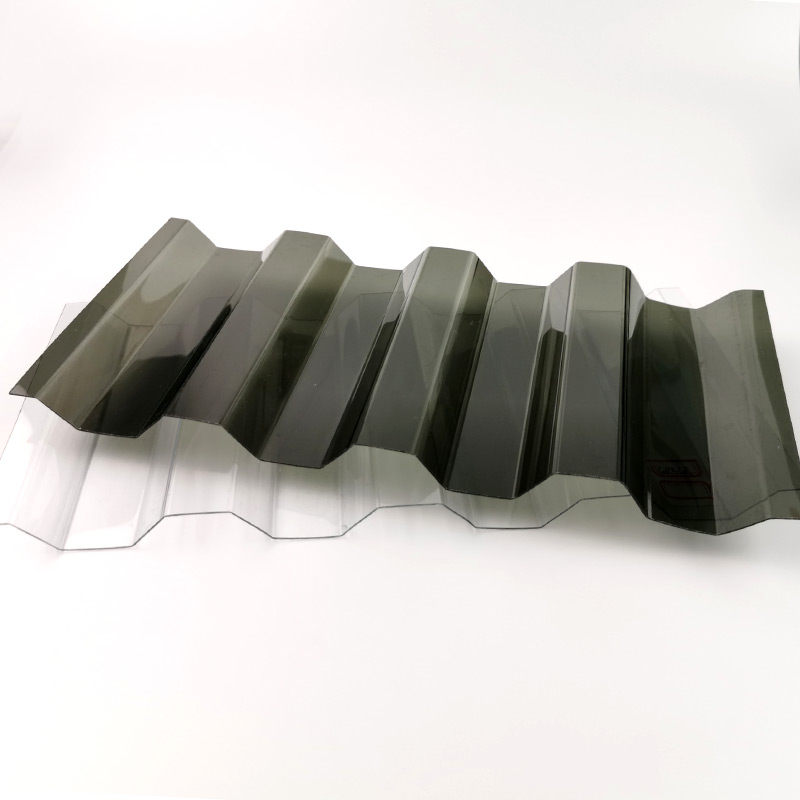 Corrugated PC Panels
Regardless of the type of PC sheet, they have excellent temperature resistance, even in tropical and arctic heat and cold climates. Their light weight allows them to cover large building surfaces with light structural support. In addition, PC Panels are extremely easy to handle mechanically, can be sawn, drilled or milled, and have excellent cold bending properties. It is believed that the continuous progress in PC sheet technology will usher in a new era of comprehensive and sustainable development in the construction industry.
Submit successfully
We will review as soon as possible