Polycarbonate Sheet Carport merits
by:Jack
971 browse
Time required for reading:40
Nowadays, people's low-carbon environmental protection concept continues to improve. More and more people choose to use bicycles in the travels, instead of automobile and decreasing the exhausting pollution. However, the weather is changeable, and sometimes there is rain and snow. To protect bicycles from bad weather, the polycarbonate sheet shed is widely used all over the world. Let's check the advantages of polycarbonate sheet shed together.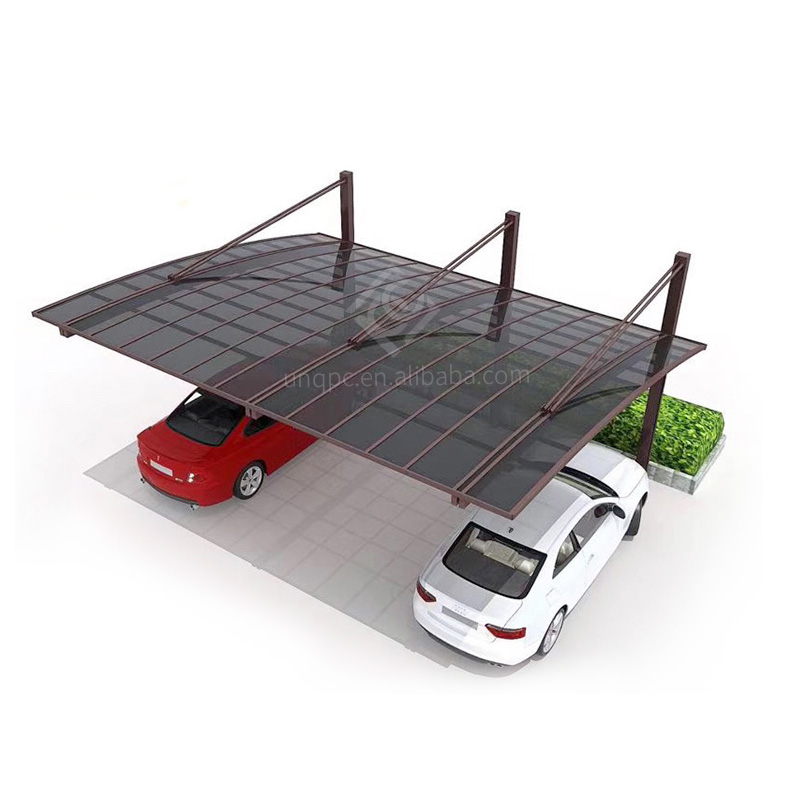 The polycarbonate sheet shed has good aesthetics. We can customized the PC sheet color, size and design as requirement. If design properly, the shed will be very beautiful after installation.
Polycarbonate sheet has good light transmission and UV resistant effect. It has ultraviolet protective layer on the upper side to protect bicycles from sunshine.
Polycarbonate sheet has strong sound insulation effect. They can be used as sound barrier to effectively reduce the environmental noise.
The polycarboante sheet shed is beautiful and practical. The pc sheet has good flexibility and can bend 175 times of its own thickness. Thus the shed design can be round, flat or whatever you want. Don't foget the size and color can also be customized for different beautiful appearance.
The above points are just some of the features. The polycarbonate sheet has many other good features, such as high transparency, light weight, impact resistance, sound insulation, heat insulation, flame retardancy and anti-aging. Because of its advantages, polycarbonate sheet receives more and more attention and has been applied to various fields.
Submit successfully
We will review as soon as possible