Polycarbonate hollow sheet is a new type of decorative material. With their good features, high strength, light transmission, sound insulation and energy saving, the sheets are widely used in greenhouse, industrial plants, decoration, advertising signs, carports, passages, residential, buildings, stadiums, swimming pools, etc. At present, there are many batches of polycarbonate sheet with different quality in market. How shall we check and choose the sheets with good quality? Let's learn together.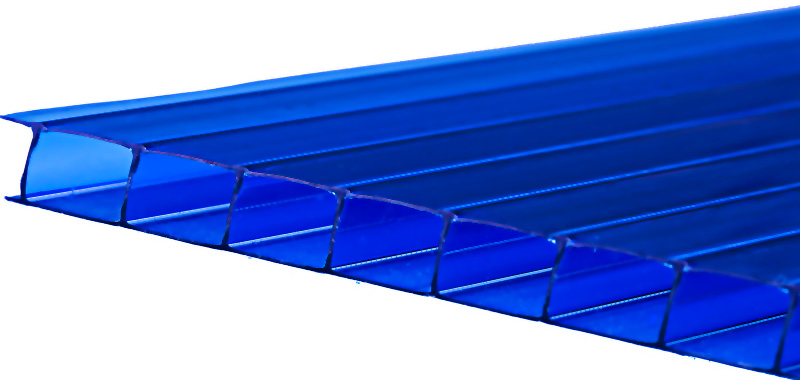 1. Pinch the sheet and check hardness. Good quality pc hollow sheet will be harder; otherwise, the sheet will be soft, brittle, and easy to break.
2. Tear off the protective film and observe sheet bubble situation. Good quality pc hollow sheet made of 100% virgin material will be with less bubbles. There will be more bubbles for pc hollow sheet made of recycled raw material.
3. Observe sheet transparency. PC hollow sheets made of virgin material will be brighter and with high light transmission. PC hollow sheets made of recycled material will be darker and with worse light transmission.
4. Look at the pc hollow sheet lower wall thickness. Good quality sheet is with higher thickness and more raw material usage. For large-scale projects, we can choose one sheet and measure its weight to identy the purity of the material.
5. Check the flexibility. Good quality pc hollow sheet is easy for bending and no breakage.